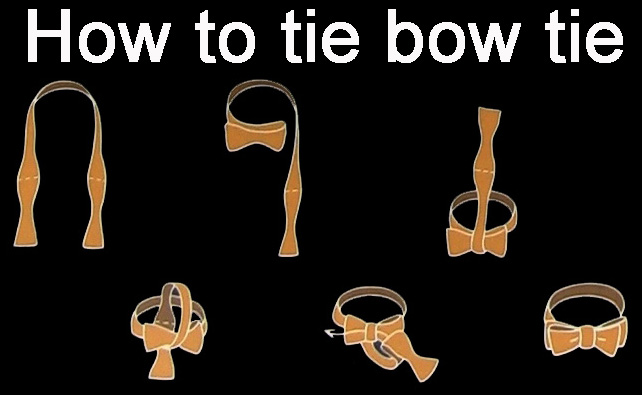 Bow tie around his neck as an ornament was born during the Regency. Initially associated flies quite bulky. Gradually, until the nineteenth century, the decreased size.For our time in vogue remaining two of its variety. Ordinary fly is the perfect decoration for men who want to genuinely emphasize your personality and elegant way to stand out from the crowd.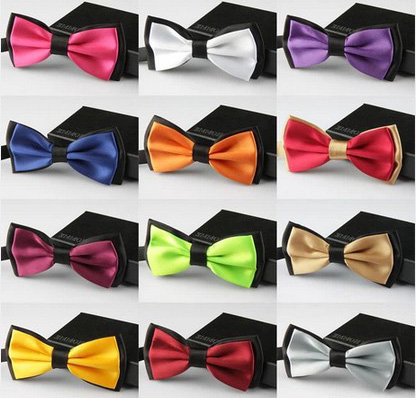 Best to start first from the ordinary node if not yet wore bow ties or used before the established (ready). In both cases, it is vitally important that you do not twisted during the bonding material – otherwise you'll never get a nice "waist" and smooth "wings".
Ordinary fly is easy to tie and is ideal to wear every day in intense colors, as well as corporate and private events.
1. First, align the length of both ends of the ribbon.
2. The left end of the ribbon bend the front of the loop, so that the tip was directed to the right (just rise right wing flies)
3. Now grab the other end of the ribbon and put it in the middle of the right wing up.
4. The same end of the ribbon stick from the top of the loop and pull it down.
5. To form the left wing fly, put the end of the ribbon into a loop and gently turn the tip of the ribbon to the back.

 

Wing translate from the front half of the loop node.
6. nicely, download the bow and straightens both its wings.

 

The node should not be so rigidly clamped as in the classic version.