This node is relatively young and not very well known. It is worth to try it out: thanks to him inferior men can properly "shorten" their ties. Contrary to the allegations, good looks made of flexible and thin tie.
1933 – an act of protest
Swiss artist Balthus came up with this broad node in the thirties of the twentieth century, to provoke. Fashion has become very popular after Balthus photographed in it. You might think that this node is a variant Platsburgha – both are wide and have a conical shape. If it is associated with the tie thick or medium width out one of the fattest nodes at all – and is not suitable for wearing.It's easy, it can be a very shortened tie. The way he wore his Balthus, works almost as a deterrent: wide end of the tie sticks out like a stump on the top front of the chest, and a long narrow hanging freely underneath. However, you can use this panache to tie nicely thin, light ties with a slick material. Every Razz, thanks to the large number of moves binding tie is reduced considerably, which inferior men deftly used brain.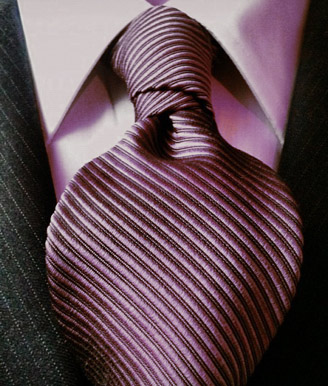 Important
Only a narrow tie with a very light material, tied as far as possible towards the narrow end, you can enjoy a nice Balthus knot and at the same time maintain the normal length of the tie.
How to Tie a Balthus Knot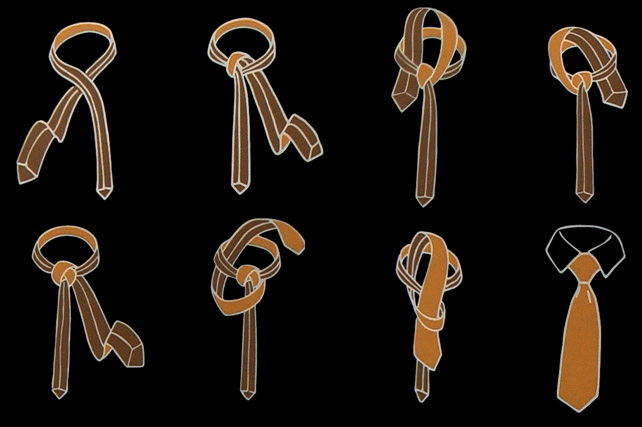 In a few words
– Inverted

– For large collar and narrow tie

– Symmetric

– Thick

– Can quickly become a "loose fit"

– For thin materials

– Solves itself

– Particularly suitable for low male