Kelvin node only starts its triumphal march of supporters tie. With its small, sleek and symmetrical shape soon probably gain more fans.
Reversed and charming
Node Kelvin was so named in honor of the famous British physicist and mathematician of the nineteenth century. Presumably the name occurred to the masters Fink and Mao, as Lord Kelvin came up with the idea that atoms are made up of nodes, on which he built his theory of knots (also field tested by Fink and Mao). In fact, Kelvin knot is an extended version of the node Oriental. Nodes should be reversed, that is, it binds to the neck seam around the outside. Since the node should match exactly to the cuts collar seam after entering the node is not visible.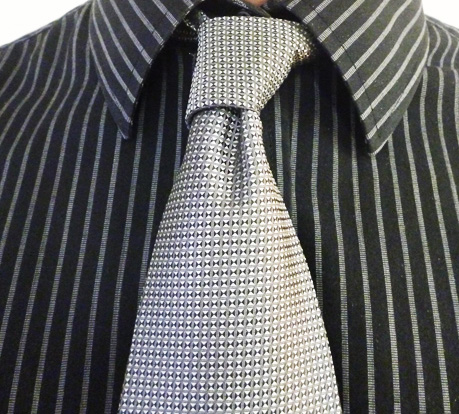 Important
The final step of binding can be done in two ways (see figure). As in the case of a node Prince Albert wide end of the tie can be inserted through the front or rear bar (twists) node. After inserting the front produces a "normal" Kelvin, when inserted back is out additional "circle" similar to the hybrid node. This type of bonding is also referred to as "diagonal". The same name as another node, but is related to it differently and looks more elegant.
How to Tie a Kelvin Knot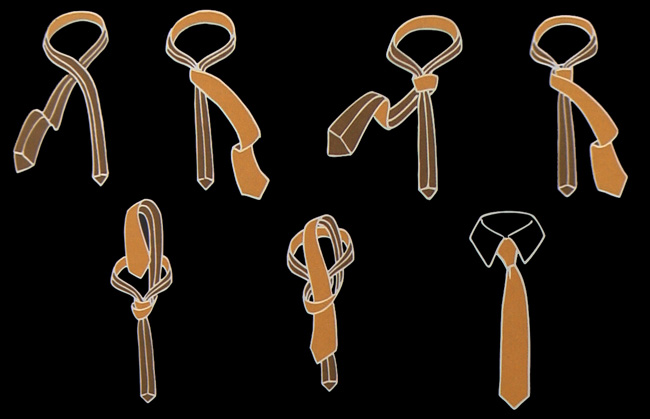 In a few words
– Symmetric

– Narrow

– Small collar

– Tie the thin and medium thick

– Option diagonal: extravagant fashion

– Does not resolve itself